What's The Best Way To Make Money Online?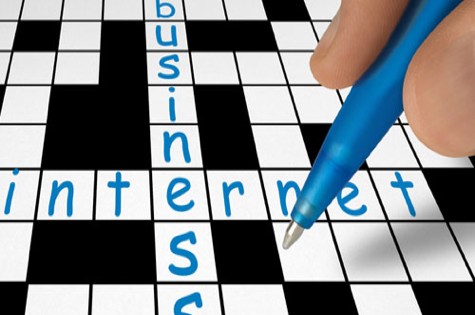 Today I thought I'd write a different kind of blog post. To be honest I've been getting sick of compiling lists so I though I'd dive into one of the most asked questions in all Internet Marketing circles:
What's the best way to make money online: Selling software, services or info products?
I've played around with most online business models, especially the main 3; services, software and information products. So let's explore them 1 by 1 and come to a conclusion…
1. Selling Software
I love this business model because the majority of it can be completely outsourced. Most ask how on earth can they sell software without years of programming experience? Outsource it. After seeing dozens of software products sell like hotcakes, I decided programming would be an excellent skill to master.
I soon learned that programming can take 5-10 years to really master and a few years to learn the basics. A few Google searches later I found out that programmers really don't get paid well. The top guys who work for multimillion dollar companies can earn a solid 6 figure income.
But most of them earn a few grand a month tops. Now travel a bit east and you can find highly skilled programmers in places like India who'll work for as little as $300/month. There are a few types of software you can sell, mainly desktop software, web based software and WordPress Plugins.
Since the evolution of WordPress, people are banking 6 and 7+ figure incomes selling WordPress Plugins alone. So if you'd like to get involved in software, go for WordPress plugins. They are easy to build, can perform a massive variety of tasks and can be created in a few weeks.
Who and how do you sell your WP plugins or software?
Well the easiest market to sell plugins to are the Internet Marketing crowd – they eat them up. But niches like Forex, small business, time management and others work well too. You just have to come up with the plugin idea, checkout if it's doable and hire someone in India to do the programming.
Once done you can put together a sales page and start marketing. If someone wanted to get into the IM product launch world, I'd say hire a programmer. Trust me – you'll get the best return on investment PERIOD.
2. Services
Offering services is probably the easiest way to make a full time living. If you want a comprehensive guide on starting your own Internet Marketing Service Based business, checkout my short 3 part series.
I won't go into much detail here because I've already written 3000+ words on providing services. Basically, you can charge offline businesses and individuals for Internet Marketing services. Link building, SEO, content writing, copywriting, graphic desigh, PPC management and more.
You don't even have to be an expert, you can outsource all your services to professionals. Read the post series for more info.
3. Info Products
Selling information products has many advantages over selling physical products or any others, but it also has its down sides. The advantages, they are easy to create, free to duplicate and there are no shipping or handling fees.
What do you create an information product about? Well just about anything. The idea is to find a niche that has a problem, create an info product that teaches the average individual in the niche to solve the problem and sell the information as a product.
Your information product can consist of PDF's, videos, audios or even mindmaps. For example acne, hundreds of thousands of people search for ways to cure their acne online every month. If you did your research, wrote a PDF that teaches the best ways to get rid of acne, put up a sales page and drove targeted traffic to it – you'd make money.
Such a simple model. Find a niche, create an info product that teaches something people are willing to pay for, create a sales page and market it. Like software, digital products can be duplicated for nothing and instantly downloaded so therefore eliminating all costs.
Your only costs are marketing.
Conclusion
There are many different online business models and I've just outlined the top 3. All the models work, but only you can decide which will work for you.
In Prosperity,
David Wood
P.S. Leave me your thoughts, comment and questions in the box below. Also put your name and email address in the form on the right for more cool Internet Marketing tips, tricks and secrets.