4 Cool Ways To Build A Responsive Email list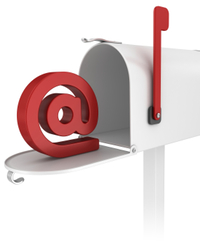 Building a responsive email list should be one of your top priorities as an online marketer. So I'm going to explain exactly how you can build a responsive email list by feeding your subscribers with great content. Feeding your list is essentially relationship building. I just thought it sounded cooler. Anyway, email marketing is all about building rapport with your subscribers. In order to do that, you have to feed them with really good information. You have what Frank Kern calls "good will".
Before you can sell something to your subscribers, you have to add to your bank of good will. You do that by sending them great content, teaching them new things and genuinely helping them. Once you have enough good will you're able to sell anything. It's very important that you don't tip the balance of good will or you'll be pretty much ruined.
Your subscribers will hate you and dismiss you as another idiot who tries to sell them stuff.You have to remember that if you want to be a successful email marketer, you need to connect with your list on a personal level. You should imagine your list as your fan base. They are people who have signed up to hear from YOU. If you go and send them a dozen sales emails they're going to write you off as an idiot who tried to sell them stuff. PERIOD…
Here are 4 ways to feed your subscribers and build a responsive list:
1. Blog Posts
2. Videos
3. Tutorials
4. Free reports
Those 4 "species" of content are exactly what you can use to build a solid relationship with your entire list. They are free to create and share, most importantly people love them. So let's go through them:
1. Blog posts
Using blog posts to feed your list is really easy. I honestly think videos are the best way to feed your list, but I tend to use blog posts more often. Obviously you'll need an actual blog to do this. All you have to do is create an amazing piece of content. Once created, you just shave to share it with your subscribers.
What you need to do is write a killer blog post that teaches something valuable, and then sent it to your list with no strings attached. No strings attached meaning no sales pitch. Saying that, you can use your blog posts to sell just about anything, but around 90% of the time I don't include any kind of promotion in my posts. You just have to send blog posts to your list for the sake of building trust.
2. Videos
Videos really are the best way to interact with your list and build real relationships. People love videos, it's effortless for them. Your subscribers will watch videos because there is no effort required on their part. What should you create videos about? Well anything that's relevant and or new. Whenever something big happens in your industry, create a video expressing your opinion on the subject. When Facebook changed their Fan page code type, people freaked out.
So I recorded a video of myself talking about the new change and how my subscribers could fix their fan pages. It's not rocket science; building good will is all about sharing free content that genuinely helps your subscribers.Videos are the best way to interact with people online. They show the real you, your voice is powerful! It lets people know you're a real person. I always host my videos privately and put them on a dedicated page that I send to my subscribers.
The other option I use is combining blog posts with videos. Adding a few paragraphs of text to your video and publishing it as a blog post. It all depends on what you're doing with your video. You can use videos to go on major rants about your industry. Or you can teach something cool or try get a concept across to your subscribers that will genuinely help them build their business or whatever else. They key is to provide great value and be yourself.
3. Tutorials
The third species of content as I like to call it is tutorials. Text, audio or video tutorials teaching your subscribers how to do something very specific. People love tutorials and they can't resist them. Most people on your list won't know much about your niche, whether it's Internet Marketing or something generic like weight loss.
If they join your list, they'll think you're some expert on your niche. So teach them step by step how to do something and they'll love you for it. I usually do my tutorials via blog posts or videos. Audio is a tad difficult. You could teach your subscribers how to setup a WordPress blog, how to market on Facebook or how to build backlinks. Anything like that works.
4. Free Reports
Something I do from time to time is create a short report for my subscribers. People love free downloads, especially when they're in PDF format. Once every few months, try creating a 15 page PDF teaching your subscribers something interesting that will help them achieve their goals. Trust me – you'll get a ridiculous amount of positive feedback from your subscribers whenever you send them a free report.
In Prosperity,
David Wood
P.S. If you want more cool email marketing tips, tricks and secrets, put your name and email in the form on the right. Also leave me your thoughts and comments below, let me know what you think.