Gettting Lots of Money – in just a Week
Got up this morning, it was dark, so I looked out the window and all I could see was …. nothing, nothing at all my neighbors house was gone! Is there something wrong with my eyes!? Then I saw it, it was right in front of me. Plain for me to see. My eyes were definitely ok, and it was as big as day! So hugh how could I have missed it, so hugh it made me feel like an ant crawling on the ground about to smashed by the biggest foot I had ever seen. I was face to face with the heaviest fog that I have seen for some time. It got me to thinking how many times there is something on our door step, just waiting for us to take hold of and we just don't see it. We keep wondering "How to get more money", How will I ever get out of this rut. Your about to hear something I have never told before.
It was my first week in my primary company. I was writing articles once a day to get traffic to my site (maybe I should do more like that now)
. I was wondering when will it happen? Will it be today? I hope I made the right decision! Then it happened what I was waiting for. In less than a week I had sponsored my first person into the business. Holy moley I do know how to get more money!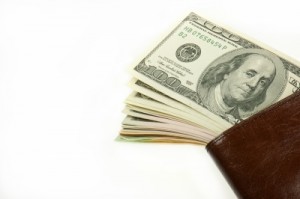 I was so excited! Oh no what do I do now? What if they ask me something? How should I get them started? All this stuff was whirling in my head and at the very same time I had appointment I needed leave for. So I sat down to email my new rep the info she needed, give her a welcome call and reassure her that she had signed in properly. Then I realized that I had missed my appointment in all the hubbub and excitement. Now I need to repair that damage ops, well life does go on. Wow way cool my first down line and in only a week. Now this is how to get more Money.
It must have been because I did such a great job selling. Uh…no! Well she must have liked my writing style? No again it really didn't have any thing to do with me, other than just taking action. Making the posts setting the links. Well the real fact is that when I talked to her she said "no offense here but I thought I was joining with someone else, but it's ok". What a way to start out! But you know non of us are Superwoman or Superman when we start out new in this business. You just have to start where you are and there will be mistakes along the way. Some maybe devastating other will benefit you you just don't know till you try and see how to get more money.
Will you get money in a week? Some do, some don't and some way faster. The aim in How to get more money is action, move, take a step, put locomotion in the train, paddle the boat. Have you ever noticed it is easier to get your train load to its destination when it moving. Some of the action will be skilful some will be blunders but by now they all will teach you How to get more money.

To your success,
503-887-8281
p.s. To go tho the original article click  How to get more money or better yet click Making Money.. 3 Ways to Work Part time… with full time RESULTS
p.p.s. I'm looking for 5 people to work with. who have a strong work ethic, and are commited to taking massive action with me. If you think your up to the challenge click on the only government approved way to make money on face book -Warning – People who watch this buy everything. (you will need to authorize the app)